---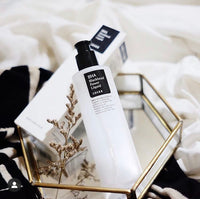 The description
This liquid helps remove oil and deeply cleanses while moisturizing the skin to reduce pore size.
What is that :
Effectively penetrates the skin and clears clogged pores. Also helps skin rebuild its moisture shield.
Why it's special:
Chemical exfoliation liquid to achieve clear, acne-free skin
BHA penetrates deep into pores and helps clear clogged pores and gently exfoliates dead skin cells, giving skin its natural glow. An easy and simple way to prevent acne and blackheads.
Made with natural ingredients
Contains a natural BHA ingredient, willow bark water, instead of regular mineral water to maximize exfoliating and cleansing benefits without irritation.