---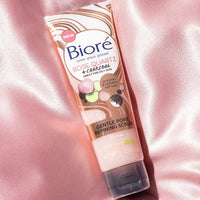 With its formula enriched with micro-crystals (a big word for "exfoliators"), this innovative smoothing product deeply cleanses by eliminating oil and cleaning out dirt for smoother, visibly tighter and oh-so-pampered pores.
Exfoliates and purifies pores while promoting well-being for a
burst of energy and happiness. Love your pores, love yourself.