---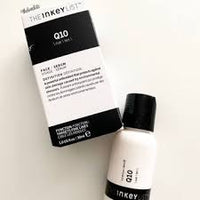 Description : Powerful antioxidant, this anti-aging serum protects and prevents accelerated signs of aging while moisturizing.

Skin type: Normal, dry, combination and oily

Skin issues: Fine lines and wrinkles, loss of firmness and elasticity and Dryness

Formula : Light serum

Featured Ingredients:
- Co-Q10: Antioxidant that protects the skin against environmental stress, such as pollution.
- Syn-Tacks™: A dual peptide that helps improve skin's elasticity while firming it.
- Squalane: Provides lightweight hydration.

Additional Information : In addition to protecting skin against environmental stress with Syn-Tacks dual peptide and squalane, this lightweight, hydrating serum also helps reduce the appearance of fine lines and wrinkles.